Visions Auction 2020
Item List - Live Auction
Our very own Mandi and Trent McKay will host 3 couples or 6 people on the beautiful Puget Sound. Set sail aboard their boat and enjoy a sunset cruise to Gig Harbor. Dinner on the waterfront in Gig Harbor is included. Date to be agreed upon together.

**Adults only, please.**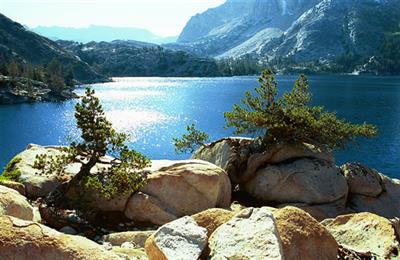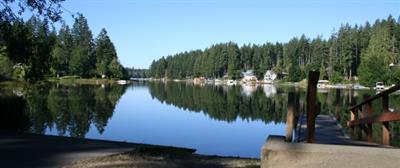 Drs. Trent and Mandi McKay
L102
Signature Trip to the Bahamas
$4,000
Spend your 4th of July in the BAHAMAS!! You stay at Harborside at the Atlantis Resort in the Bahamas June 28-July 5, 7 nights. Your room will be a one bedroom deluxe suite with a kitchenette. This suite sleeps four and includes all access to the Atlantis aquarium and water park. The BEST part?? The resort hosts a HUGE party for the 4th of July with games, arts and crafts, prizes, carnival treats, live DJs and an amazing Jankanoo parade and a massive fireworks display. Also, our resident professional traveler is willing to meet for lunch with you to make suggestions on other amazing ideas to book.

**Air fair not included**
Drs. R. Trent and Mandi McKay
L103
Major League Experience
$300
This is your chance to be escorted onto the ball field by retired MLB first baseman, Lyle Overbay, during batting practice before a Seattle Mariners game. Choose a game between August 23-25 or August 26-28. Enjoy 4 tickets to the game and a once-in-a-lifetime experience. Who knows who else you'll meet!! **Must be redeemed in the 2020 season**
Oculus Quest is an all-in-one gaming system built for virtual reality. Now you can play almost anywhere with just a VR headset and controllers. Setup effortlessly whether you're at home or someplace new. Oculus Quest works with your environment, so you can play standing or sitting in spaces big or small. Oculus Insight translates your movements into VR no matter which way you're facing and provides room-scale tracking without external sensors. Look around, duck for cover and turn the tide of the battle from anywhere in your playspace. Oculus Quest has positional audio built directly into the headset, so you can hear your teammates or what's sneaking up behind you even without headphones. With Oculus Touch controllers, you can transport your hands and gestures right into the game. Your slashes, throws, and grabs appear in VR with intuitive, realistic precision.
L105
Reserved Parking Space
$500
Are you needing relief from the ECS parking lot scramble at both 8:45am and 3:15pm? If so, then this is the item you really need to purchase. Make it happen! Live in luxury for the 2020/2021 school year and park your vehicle in your own RESERVED parking space for one school year (weekdays only)! Exp. 6/2021
L106
Christmas Program Seats
$500
Who doesn't love the front row for the Christmas program? This is your chance to bid for a WHOLE bench. Bring your whole family or split the bench with your friends. Available is the Center Right bench with the ability to sit 6 people.
L107
Christmas Program Seats
$500
Who doesn't love the FRONT row for the Christmas program? This is your chance to bid for a WHOLE bench. Bring your whole family or split the bench with your friends. Available is the Center Left bench with the ability to sit 6 people. You don't want to miss out on this.
L108
Christmas Program Seats
$700
Who doesn't love the FRONT row at the Christmas program? This is your chance to bid on a WHOLE bench. Bring your whole family or split the bench with your friends. Available is the Center bench with the ability to sit 6 people. Enjoy these seats for the best viewing and recording of our special Christmas program!
L109
Fall Progressive Dinner
$1,500
Celebrate the start of fall with good friends, food and conversation during a progressive dinner Sunday, October 11, 2020. The evening starts at 5:00 p.m. with appetizers with Vince and Carrie Watters. Then you will head to Ron and Talia Hasties' home for dinner and finish up with Jeff and Amy Yates for dessert. Room for 5 couples. Are you hungry?
Ron & Talia Hastie, Jeff & Amy Yates, Carrie & Vince Watters
L110
Round of Golf with Pastor Jim Ladd
$350
Winter is finally over! Jim Ladd invites you to enjoy a round of golf with him and two of your buddies at Salish Cliffs. He will also treat you all to lunch. What a great tune-up for the ECS golf tournament in June. Don't miss out on this fun afternoon of golf and fellowship! **Mutually agreed upon date.
L111
Principal for a day
$300
So...what DOES our wonderful principal do all day? Mrs. Flores invites you to learn just that! Come be the principal for a day! Being the principal includes lunch out and time evaluating classes with Mrs. Flores. Date and plan for the day to be worked out with Mrs. Flores. Just call the school office.
L112
Beef and Grill Package!
$2,100
Bid on this amazing package of a beautiful Weber Genesis propane grill from our friends across the street, McKinney's. This stunningly beautiful black and stainless steel grill is Ideal for entertaining a small crowd or a perfect solution to any family meal. The sleek open-cart can be used for placing serving trays, while grilling tools hang from the tool hooks, and spices are ready when you are on the side tables. 37,500 BTU-per-hour input, Electronic Crossover® ignition system, porcelain-enameled cooking grates, and porcelain-enameled Flavorizer® bars. Total cooking area = 669 sq in. Tank not included with LP models. Natural gas grill includes 10-foot flexible hose.
Also, from our friends at Stiebrs Farms, enjoy 1/2 beef custom cut your way!
-Born and raised on certified organic pastures.
-Free from chemical fertilizers, pesticides, and herbicides.
-Never given any antibiotics.
-Never fed genetically modified organisms or animal byproducts.
-Given unrestricted access to the outdoor.
-treated humanely to reduce stress and maintain good health
Nothing is better~
Sara and Yany Stiebrs, McKinney's Appliance Center
L113
Portland with Lauren Daigle
$320
Head to Portland to see Lauren Daigle live at the Moda Center Thursday, August 6th at 7:30. Your seats are on the floor; what a great view of an amazing vocal artist. Includes Garage Parking. Tickets will be transferred to the winning bidder.
Bid on this fully smoked luau hog and make your party unforgettable. This hob, from Stewarts meats, will make any event one to remember. Serves 80-100 people. *Winning bidder picks up.
L115
Market Your Business
$1,500
Do you have a business that is just starting out and you are looking into marketing? This package is for you! Be seen in a half page advertisement in our 2020/2021 school yearbook and our 2021 auction catalog. AND you will receive a 1 minute professionally produced marketing video by Above the Line Media. The lucky winner will also get $1000 advertising credit to use on 95.3 KGY, 96.9 KAYO or BOTH. All ad copy and production is included free of charge. You are also invited to schedule an interview time to talk about your business or cause on KGY. After recording your segment, it will air during KGY's morning show with Doug. A radio station tour is included with many photo ops along the way.
Above the Line Media, KGY Radio, Visions
L116
Diners, Drive-Ins and Dives with Chef Pollard
$800
Spend a fun evening at the home of Alex and Tammy Bunn with Chef Dennis Pollard. The name of the game is Diner, Drive-Ins and Dives. You'll be provided appetizers, dinner and dessert. Cyndi will make sure that your evening is filled with lots of food, fun and entertainment. So don't miss a night with the Bunns and Pollards - it will definitely be one to remember! May 16 (or agreeable date) for 4 couples. sign up
L117
Dinner for 6 at La Petite Maison
$900
La Petite Maison, a restaurant dedicated to bringing a taste of French culture to Olympia is offering a 5 course dinner with wine paring . 6 couples need to choose a date and take in the expertise of Chef Justin Wells as he creates a dinner experience that will take your breath away.

Exclusions are holidays/special events at the restaurant (such as Thanksgiving, Valentines Day, etc. for example). TIP INCLUDED.

Let the bidding begin!
L118
Ricardo's Gourmet Food Truck Party
$2,500
Are you planning a blow out party? Well, be prepared to take it up a notch with a gourmet food truck from Ricardo's. This is for 30 people on a mutually agreed upon date, not more than 20 miles from Lacey. This also includes 2 hours of musical entertainment. Tip not included.
Are you looking for a fun, quirky and unique date night? Bid on this dinner for two at The Gin. The Gin is a local pop up restaurant specializing in tasty menus and gourmet food. Each month brings a new menu. Savor, Connect and Enjoy. Please contact Julie at 360-561-9522 to make reservations.
L120
Spring Break in Whistler, Canada
$1,700
Home of the 2010 Winter Olympics, Whistler, Canada is known for its ancient, volcanic peaks and 360 degree views, along with its vibrant and sophisticated village where the food and shopping are top-notch! Travel across BC's rooftop on the world record-breaking PEAK 2 PEAK Gondola and explore over 50 km of high alpine hiking trails. Then head to the valley for a bike ride on Whistler's paved valley trail, or its renowned single-track network in the world-famous Whistler Mountain Bike Park. Enjoy a 7-night stay at the gorgeous Whistler Sundance Resort Spring Break 2021. The room includes a 2-bedroom-plus which is AMAZING: Sleeps up to 8 with 2 queen beds, 2 bunks (not for adults), and a sleeper sofa.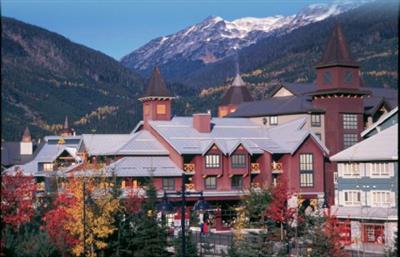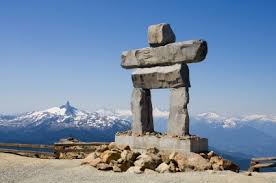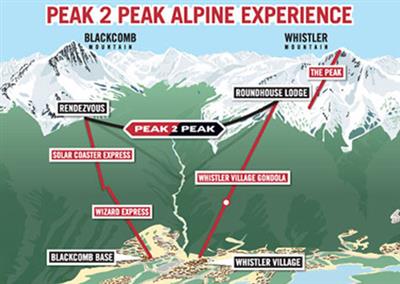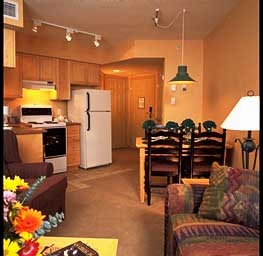 L121
Carrie Underwood
$440
Carrie Underwood is coming to the Washington State Fair September 5, 2020!! Bid on these four (4) awesome tickets to see her Cry tour.