Visions Auction 2020
Item List - Silent Section - Green
G301
Orca Wall Hanging with Hooks
$20
Orcas are majestic animals often seen in the Pacific Northwest. This is a decorative metal wall hanging perfect to organize your keys, small bags and other things to know right where they are.
This lovely woven basket is absolutely filled with wonderful cozy items from Spruce Skin & Wax Shoppe:

-"The Depth" 75 minute facial
-a Votivo candle
-a picture frame
-vaious Color Science products
-a Swig travel cup
-Que Bella masks
-a Midnight bath bomb
-a comfy throw

...and SO MUCH more!! Pamper yourself!!
Spruce Skin and Wax Shoppe
G303
BIG Seahawks Package!
$540
In this package, you will receive 3 charter seats to the first pre-season Seahawks game. Seats are section 106, Row P, seats 9-11. What a great way to kick off the season!!
Dan from Dan's Mobile Detailing will come to you and provide a full auto detail. This includes full interior and full exterior service (excluding the engine area) on any vehicle from a 2-door sedan up to a minivan. Once you use Dan's Mobile Detailing, you'll never go anywhere else! He's been voted Sound's best auto detailing for good reason! Exp. 3/2021.
G305
Weekend in Coeur d'Alene
$1,018
There is something magical about a visit to Coeur d'Alene...
With idyllic landscape, year-round activities, and its spectacular setting at the shore of one of America's most beautiful lakes, it is no wonder Coeur d'Alene has been christened the "Playground of the Northwest."

The Coeur d'Alene Resort has mastered the art of relaxation. With luxurious accommodations, rejuvenating spa treatments, scrumptious cuisine, and breathtaking holiday displays, this four-star resort continues to be the destination of choice for discerning travelers worldwide.
This package includes a 2-night stay in the Premier Lake Tower. Their signature bed features a pillow-top mattress, luxurious fine linens and duvets with down pillows. Room amenities include cotton robes, luxury toiletries, 32" flat screen TVs, and in-room movies.
Enjoy a $100 dining credit per day to be used at any of the resort's fine dining establishments, including: Whispers, Beverly's, or the Floating Green Restaurant.
The Coeur d'Alene Resort.
G306
TempSure Facial
$150
Imagine a relaxing and revitalizing facial at your convenience... TempSure Vitalia works by delivering therapeutic heat to the target tissue to temporarily increase local circulation and decrease pain and muscle spasms. The procedure is delivered using a probe specifically designed for your most sensitive areas. Sit back, relax and enjoy!
G307
Lenovo 11.6" Chromebook
$270
Teachers who say the classroom sometimes feels like a playground, take heart—this device is engineered for durability. Built tough with rubber bumpers, reinforced ports and hinges, and mechanically anchored keys, this Chromebook can handle all manner of shock and awe. It's even drop-resistant up to 29.5 inches, roughly the height of a school desk. Education apps, especially interactive ones, are designed to facilitate and enhance learning. AND, with up to 10 hours of battery life, this Chromebook lasts an entire school day, no need to haul power cords and adapters around. Students can work a full day and recharge overnight for the next day's classes.
G308
AAA Basic Membership
$100
This certificate entitles you to a one year AAA Basic Membership. As a AAA member you are entitled to their premier 24-hour Emergency Road Service, a full service travel agency, insurance and financial services, discounts and other exclusive members-only benefits. This item also comes with maps of our local area as well as a tour book for Washington. Membership must be redeemed by August 30, 2020.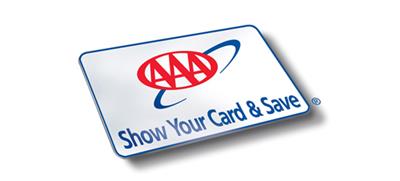 G309
Great Hair, Don't Care!
$360
Bid on this amazing, salon worthy and stylist recommended self care hair basket. You will receive a $200 gift certificate for a full foil and hair cut, a Scentsational candle, along with various high-end hair products.
G310
WORKPRO 408-piece Tool Set with 3 Drawer Chest
$185
Do you need to update or upgrade your tool set? Or maybe you know someone just starting out and they would get tons of use out of this set. This tool kit has every manual tool you can think of. Bid tonight!
G311
Photography Session
$175
Is your home in need of updated wall photos of your family? Take this great opportunity to spend some time with Tiffany Jasper of Jasper Photography. She will beautifully capture special moments between you and your family members. Included is the sitting fee and 1 16x20 canvas print.
G312
Black Lake Bible Camp
$210
Bid on this one week of day camp for Summer of 2020 - Spend an awesome week at Black Lake Bible Camp. 4th-6th graders will enjoy an entire week taking part in crazy games, paintball, mini golf, tubing, swimming and most importantly worshipping God together. Choose from weeks 1, 2, 3, 5, 6, 7, 9, and 10.
G313
Oil and Vinegar
$150
Bid on this great kitchen basket which includes our own Olympia Olive Oil's olive oil and balsamic vinegar as well as pasta, pesto, artichoke bruschetta, a salt and pepper shakers and a beautiful custom cutting board. Also expand your cooking horizons with a beautiful oil and vinegar cookbook.
Olympia Olive OIl and Dr. Maria Huang
G314
Custom Sports Mouth Guard
$650
Bid on this amazing opportunity to be custom fitted and receive a sports occlusal guard. Safety is such an important part of playing sports and Carey V Lasley wants our students to be protected and comfortable. This item comes with two appointments.
Hand crafted by local artist Richard Weston, enjoy this farm themed bird house. It's perfect for any home and would make a wonderful gift for a loved one.
G316
Giant Stuffed Teddy Bear
$50
Take home this giant stuffed teddy bear to your little one tonight. Just imagine their faces as you walk in the door.
G317
Bayview School of Cooking Class
$65
Need to polish up on those cooking skills? What a perfect item for you! The bearer of this certificate will receieve one cooking class valued at $65, held at Bayview School of Cooking. Also comes with a coffee mug and a schedule of classes.
G318
Santa and Snowman Figures
$30
Are you looking for a winter decoration for one particular place in your house? Take home these adorable LED Santa and Snowman Figures.
G319
Kids Birthday Bash at the Fire Department
$100
Make your kid's birthday one to remember. You and 11 friends (12 kids max) will head on over to the Lacey Fire Station #3 and have the time of your life with real fire fighters on a planned weekend date (3-5pm). You bring the kids, cake and decorations, drinks, pizza, games, and these guys will provide a fun filled tour. You'll even get to try on bunker gear!
G320
Swan Lake Performed by Studio West Dance Academy
$65
Studio West Dance Academy, our local professional dance studio, offers instruction to all ages. Bid on this item for TWO tickets to see Studio West students will be performing Swan Lake at The Washington Center for the Performing Arts April 30-May 2, 2020. *Winner to contact Studio West to select tickets
Studio West Dance Academy
G321
Bark and Fabric
$325
Our friends at the Bark Store will load you up with 10 yards of of their top of the line bark or they will deliver it to you within Olympia. This is the perfect way to start getting your yard ready for the summer. Let the bidding begin!

The Bark Store, The Gottbreht Family
G322
Cooking with Andrea Anderson
$600
Come to the beautiful home of Sarah Overbay and take a cooking class with Epicure representative Andrea Anderson. You all will cook a meal together. This event includes dinner and everyone will go home with a gift basket. All the fun will happen on April 26 at 5pm.
*Room for 15 attendees
Sarah Overbay, Andrea Anderson
G323
Classic Coach Shoulder Bag
$100
Bid on this classic Coach shoulder bag with two outside pockets and one main pocket.
G324
Wine and Dine with Cabinets by Trivonna
$250
Bid on this amazing gift basket!! You'll get ALL these things:
2 champagne glasses, a cheese slicer and cutting board, a beautiful baking dish, pasta and pasta sauce, chocolates, coffee, and SO MUCH MORE!!
Also included is a $30 Bed, Bath and Beyond gift card as well as a $60 Olive Garden Gift card. Thank you Cabinets by Trivonna!
G325
Ruby Soul Yoga & Spa
$125
The winning bidder will receive a Ruby Soul t-shirt, Farmhouse Fresh bath bombs, hand creme, shea butter and body oil, a $20 Juice Bar gift card, a cookie cutter and $55 yoga five (5) class pass.
Bid on this basket from Blush Day Spa. Cleanse and Glow gift set which includes a full-size cleanser and travel size dermafoliant. The basket also includes an Eminence sun defense minerals No. 0 and a signature hydrafacial. For the hydra facial, you must book with Andrea. Exp. 4/21
G327
One Month of Taekwondo Class for Your Child
$200
Would you like to have your child take a Taekwondo class? US Martial Arts Center has donated one month of classes (8 classes) just for you. This also includes a free uniform. Choose from their West Olympia or their Lacey location. Exp. 6/30/2020
G328
Two Nights Away at Suncadia
$400
Want to get away? But not too far? Suncadia is a great idea! Bid on this items for two (2) nights away in Suncadia. Stay in a beautiful studio apartment with a king sized bed, a pull out sofa and a kitchenette. Not available in August. Book directly through the Walsh family. No access to water slides but the apartment does have a pool available.
G329
Spruce up your Garden
$200
This super cute basket includes Sunflower seeds, a watering can, garden shears, tool set, gloves, a weed puller and a hose. While you're working, listen to your favorite podcast or playlist on a set of Bluetooth ear protection headphones.
Have fun using all these gift cards for your shopping needs! Gift cards include:
$50 - TJ Maxx
$50 - Meconi's
$25 - Sophie's Scoops
$50 - Olive Garden
$25 - McDonald's
$15 - Apple iTunes & App Store
Ernest & Annie Robello, Olive Garden, Sofie Landis, Meconi's, Pacific Office Automation, McDonald's
G331
Lia Sophia Reversible Necklace
$100
This "Trish" gold and silver reversible necklace comes with six (6) unique pendants.
Bid on this item for two (2) tickets to see Les Miserables at the Hult Center in Eugene, OR presented by Broadway in Eugene. The production takes place Sunday, April 19, 2020 at 1pm and you'll sit in some of the best seats in the house, in your semi private box stage right. You'll also receive a $75 gift card to Marche Restaurant, a polished bistro with French-inspired & Northwest farm-to-table eats, a wood-fired oven & a full bar.
Enjoy a date night at one of the amazing El Gaucho restaurants in our area. Won't it be nice to get out for a dinner you didn't have to cook? Gift card is valued at $200.