Visions Auction 2020
Item List - Silent Section - Purple
P401
Pampered in Pink
$215
This amazing package includes the following from the Spruce Skin & Wax Shoppe:
- $50 Spruce Skin & Wax Shoppe gift certificate
- Exfoliating Cubes
- Mid-Century Modern candle
- PJ Salvage socks
- Goofyfoot gourmet pretzels
- RMS coconut cream
-PJ Salvage blanket
-Musee bath bomb
-Oatmeal & Honey exfoliating soap

All wrapped up in a beautiful glitter decorative box.

Pamper yourself tonight!

P402
A Chance to be on the Radio!
$1,000
One lucky winner will get $1000 advertising credit to use on 95.3 KGY, 96.9 KAYO or BOTH. All ad copy and production is included free of charge. You are also invited to schedule an interview time to talk about your business or cause on KGY. After recording your segment, it will air during KGY's morning show with Doug. A radio station tour is included with many photo ops along the way.
P403
The Washington Center for the Performing Arts
$180
What an amazing package of theater!! With this package you'll receive TWO free tickets to any Washington Center event (expires 5/19/2020). Whether you're interested in music, nature and photography, movies or comedy, the Washington Center has something for everyone!!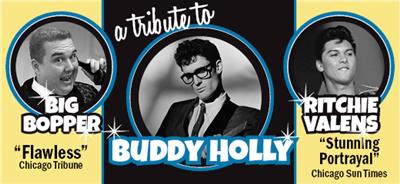 The Washington Center for the Performing Arts
P404
2 Seattle Mariner Tickets
$200
Here are 2 tickets to the Seattle Mariners. You'll sit 26 rows straight back from home plate! Game is Sunday, May 3 against the Houston Astros. Bonus! The winning bidder will also take home an Autographed 8x10 photo of Chasen Bradford!
Kevin Hayward, State Farm Insurance Agent and Seattle Mariners
P405
Heat. Serve. Enjoy!
$180
Meal Time Together will provide five meals for a family of four. All you need to do is select your meals. Your meals will be prepped, packaged, and delivered to your door. All you do is heat, serve and enjoy!! Gluten free or allergies? No problem! They offer special menu options as well.
P406
Supplement and Vitamin Package
$500
Take home this amazing vitamin regimen, vanilla dietary supplements, a 32oz Nathan Chroma Steel insulated bottle, a 24oz blender bottle and Keto creamer. These items will help you reach your personal goals!
Answer the door from anywhere! Get instant alerts when visitors press your Doorbell or trigger the built-in motion sensors. Then use the free Ring app to see, hear and speak to guests from your smartphone, tablet or PC. Ring lets you customize your motion sensors, so you'll always be the first to know when you have a visitor. With infrared night vision and a weather-resistant design, you can monitor your home around the clock – day or night, rain or shine. Power your Video Doorbell with its built-in rechargeable battery, or connect it to your existing doorbell wiring for a non-stop charge. It also comes with everything you need to install your Doorbell in just a few minutes, with no professional help required. Protection at every corner.
P408
Be the Office Administrator of the Day!
$450
Come Help Mrs. Staudt for the day!

Take attendance, call students out of class when needed, call classrooms to give messages, deliver items to classrooms , make a milk money deposit, help give out ice packs and assist the nurse, go to the church offices to do the mail, make copies, do filing...and much more!

Will include lunch from Jimmy Johns, Freshii or Panera- your child chooses!

P409
3rd Grade Pet Package
$175
Bid on this super cute package including lots of fun pet themed items like a small pet bed, pet spray (because we all know pets mess in the house sometimes), a Kong, pet waste bags, a small pet carrier, a pet grooming tool, cat toys, and many other items. This item includes various pet treats and a NEW KITTEN!! The winner will pick a kitten from a litter no later than fall 2020. Initial shots included. **Winner may choose 2-3 kittens if interested.
P410
Half a WHAT??
$1,250
Have you ever wanted to just buy half a cow to keep in your freezer? Would you like to be stocked up on natural grass fed Angus beef? Do you find yourself constantly making a grocery run to pick up dinner? Bid on this amazing, unique item! Stiebrs Farms will provide you with half a grass fed cow AND the freezer to put it in!
Sara & Yany Stiebrs, Stiebrs Farms
Tired of raking leaves? Guys, take home this Stihl BG50 leaf blower and make yard work a breeze! Cap, engine oil and protective goggles included.
P412
Black Leather Coach Handbag
$200
Bid on this beautiful black leather Coach bag, perfect for anyone's shoulder! This bag has one outside zipper pocket and three inside pockets for organization.
If you haven't joined a yoga studio in the Olympia area, Balanced Yoga is for you! Win this one month of unlimited classes. There are many to choose from!
Hand crafted by local artist Richard Weston, enjoy this themed bird house. Perfect for any home and makes a lovely gift.
P415
Black Tory Burch Shoulder Bag
$500
Bid on this beautiful black leather Tory Burch shoulder bag with gold detailing. This bag has lots of room for all of the things we all carry around as well as three different sections for keeping it all organized.
P416
Kristen Blake Coat
$180
Everyone needs a dress coat. Take home this size 4 black dress coat from Kristen Blake tonight. You'll look stylish and dapper.
P417
Swan Lake Performed by Studio West Dance Academy
$65
Studio West Dance Academy, our local professional dance studio, offers instruction to all ages. Bid on this item for TWO tickets to see Studio West students will be performing Swan Lake at The Washington Center for the Performing Arts April 30-May 2, 2020. *Winner to contact Studio West to select tickets
Studio West Dance Academy
P418
Lunch and Games with your Preschool Teacher!
$50
Your child will spend a fun-filled 45 minutes having lunch of their choice and playing games with their teacher in their classroom. Limited to 2 students on a mutually agreed upon date and time.
P419
Pull the Fire Alarm
$250
This epic opportunity can be your child's! Your child and one friend get to pull the fire alarm scheduled for an all-school fire drill with our local fire fighters. Once completed, the Olympia Fire Fighters will come to their classroom and have lunch with the class. This is a memory they won't soon forget! The fun happens Fall 2020.
Bid on this amazing basket of cooking items in a beautiful basket. The winning bidder will receive an omelet pan, cookbooks, an egg cup, boiler and timer, various cooking utensils, muffin tins, dishcloths, a handmade vintage apron, a toaster and a cast-iron skillet. You will also receive 45 dozen pasteurized eggs from Steibrs Farms.
P421
2 Tickets to a University of Washington Husky Game
$80
Don't miss this opportunity to get away to Seattle and cheer for the University of Washington football team as they take on Sacramento State on September 12, 2020. Seat location in the 300 level.
Must email contact listed on certificate by April 7, 2019.

University of Washington Athletics Department
Are you planning a weekend getaway with your little girl? Bid on this fashionista package which includes a mommy and me matching dresses as well as a beautiful Sole Society weekender bag to hold all your things.
Hollie Hartman, Tracey Sondgroth
P423
Disney Shopping Spree
$425
Bid on this package for a Mommy and Me trip up to Bellevue, WA. You'll receive $150 in Disney gift cards for your little one, super cute Disney Jamberry nail wraps, $100 for Amazon for Mom and a $100 gift card for Sugar Factory.
P424
1st grade Golf Package
$150
Bid on this classroom package for TWO (2) rounds of golf at Capitol City Golf Club, a $50 Dick's gift certificate, ECS tees, golf balls, cap and towel, a mug and two boxes of balls and 4 golf gloves.
P425
doTerra Aromatherapy Gift Collection
$200
The winning bidder will receive a family essential oils kit, a Lumo sleep collection diffuser with essential oils, and doTerra spa citrus blend hand lotion.
P426
Hands On Children's Museum
$150
Take your family to a local favorite: the Olympia Hands On Children's Museum! TWICE! Win TWO free family passes to enjoy. Each pass covers a one-time admission for up to 2 adults and 3 children. Pass must be used by March 21, 2021. Have Fun!!
Hands on Children's Museum
P427
Personal Training Basket
$350
Are you, or do you know, an athlete who might benefit from some essential oils? This basket is for you. It includes The Hipster to carry around your phone and personal items while you work out, a Hydro Flask, an exercise ball kit (comes with an exercise ball, hand pump, 2 valve plugs and a valve plug remover), AND a $50 Athleta gift certificate along with a $50 gift card to Dick's Sporting Goods. You'll also receive Deep Blue Rub plus 6 oils: coconut, on guard, lavender, breathe, peppermint and melaleuca. Winning bidder can contact Rhianna Wisdom for a mini class on how to use all the oils. Card inside.
P428
Stir Krazy Coffee
$33
Who doesn't like coffee? Bid on this coffee mug and $10 gift certificate from Stir Krazy Coffee tonight.
P429
Spruce up your Garden
$150
Bid on this super cute Amish wagon filled with flower and herb seed packets, bamboo plant labels, a decorative garden stone, hand tools and apron.
P430
Lia Sophia Necklace and Bracelet
$50
This is a multi-strand matching necklace and bracelet.
P431
It's time for a meal out!
$100
Enjoy a meal at one of our best local restaurants, Ricardo's. Gift card value is $100.